An overview of some of our research projects
Joint project:EnEff:Stadt 0-CO2-WSHH - CO2-neutral World Heritage Site Speicherstadt Hamburg
Phase I (0-CO2-WSHH); sub-project: Energy and environmentally compatible refurbishment taking into account the requirements of monument protection law
The aim of the joint project "CO2-neutral World Heritage Speicherstadt Hamburg -Phase I (0-CO2-WSHH)" (BMWi funding code 03EN3027C) is to redevelop listed quarters into a virtually CO2-neutral quarter by developing a holistic energy concept, innovative hybrid roof elements, thermally activated floor slabs made of lean concrete for storage and the conversion of inner courtyards into energy gardens and intelligent electrical, thermal and digital integration.
The Speicherstadt World Heritage Site in Hamburg is used to analyse the approach, in which the innovative approaches developed in the project are to be extensively simulated by means of a series of parameter studies as well as exemplarily tested in isolated cases on demonstrators. In the process, the energy concept developed for the quarter will be holistically examined both energetically and ecologically for individual buildings as well as for the entire Speicherstadt and evaluated with regard to its climate neutrality.
Page CO2 neutral World Heritage Site Speicherstadt
BMWi Förderkennzeichen 03EN3027C
Project period 10/2021 – 06/2024
Hamburger Hafen und Logistik Aktiengesellschaft HHLA Immobilien (Projektkoordination)
University of Stuttgart, Institute of Construction Materials (Scientific Management)
Hafen-City University of Hamburg
RWTH Aachen University E.ON Energy Research Center
Associated Partner:
FHH - Behörde für Umwelt, Klima, Energie und Agrarwirtschaft
FHH - Behörde für Kultur und Medien / Denkmalschutzamt Hamburg
"CampUS hoch i": a real laboratory for climate protection and climate neutrality 'with intelligence'
The aim of the project "CampUS hoch i - ein Reallabor für Klimaschutz und Klimaneutralität 'mit Intelligenz' an der Universität Stuttgart" (CampUS to the power of i - a real laboratory for climate protection and climate neutrality 'with intelligence' at the University of Stuttgart) is to experimentally investigate and demonstrate how climate neutrality can be achieved in a neighbourhood and exemplary buildings and at the same time implement the goals of economic management (of money and resources) and an increase in quality of life and comfort. To this end, a holistic approach and concept is to be developed and tested in order to develop and implement climate neutrality with "intelligent" technologies in harmony with the needs and intelligence of the people (those directly affected and other stakeholders) and to reconcile the sometimes opposing trends.
Cluster of Excellence Integrative Computational Design and Construction for Architecture (IntCDC), University of Stuttgart
RP 1-2: Functionally graded concrete building system - design, optimisation, digital production and reuse
Based on the outcomes of the first funding period, this project focuses on the further development of the functionally graded concrete (FGC) building system aiming towards a more drastic reduction of natural resource consumption, greenhouse gas (GHG) emissions and waste volume. The strategy is based on the application of recycling and reuse as the core principles of the circular economy, as well as through the extension of digital design and automated fabrication methods.
Currently, the major part of concrete waste from the demolition of buildings is downcycled for use in road construction [27]. Through the use of recycled aggregates in concrete mixtures a closed recycling loop can be established. To enlarge its application, mixture designs for eco-self-compacting concrete (ECO-SCC) using recycled aggregates and alternative binders will be investigated for use in functionally graded concrete components. The challenge of maintaining the required characteristics for such altered Mix-Designs will be addressed by implementing inherent observation and control methods during production.
Deutsche Forschungsgemeinschaft DFG
EnQM Energy optimized Quarter Margarethenhöhe Essen
The joint project "Energy-efficient housing estates through sustainable concepts for listed buildings - energy-optimised neighbourhood Margarethenhöhe Essen (EnQM)" (BMWi funding code 03ET1417) aims to show how listed neighbourhoods can be optimised in terms of energy through energy-efficient refurbishment, innovative building technology and intelligent electrical, thermal and digital networking.
Bundesministerium für Wirtschaft und Klimaschutz
University of Stuttgart, Institute for Construction Materials (Network coordination)
Margarethe-Krupp-Stiftung für Wohnungsfürsorge
Gas- und Wärme-Institut Essen e.V.
RWTH Aachen,Integrated Analog Circuits and RF Systems Laboratory
RWTH Aachen, Institute for Energy Efficient Buildings and Indoor Climate
Think CO2-neutral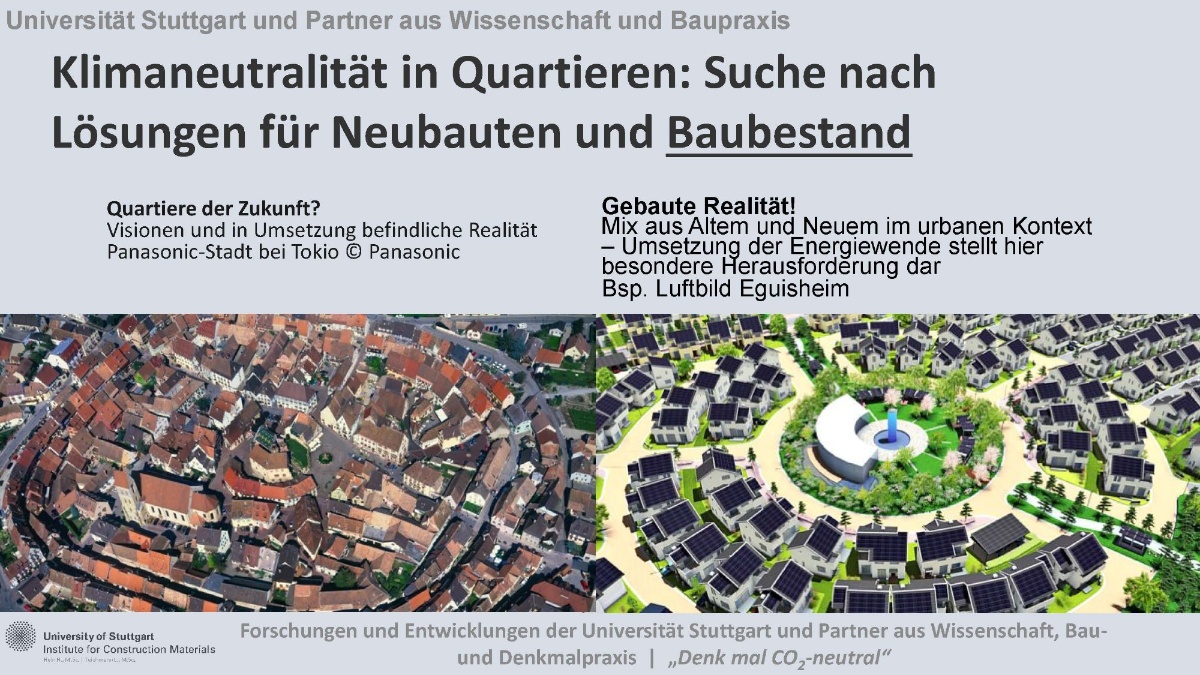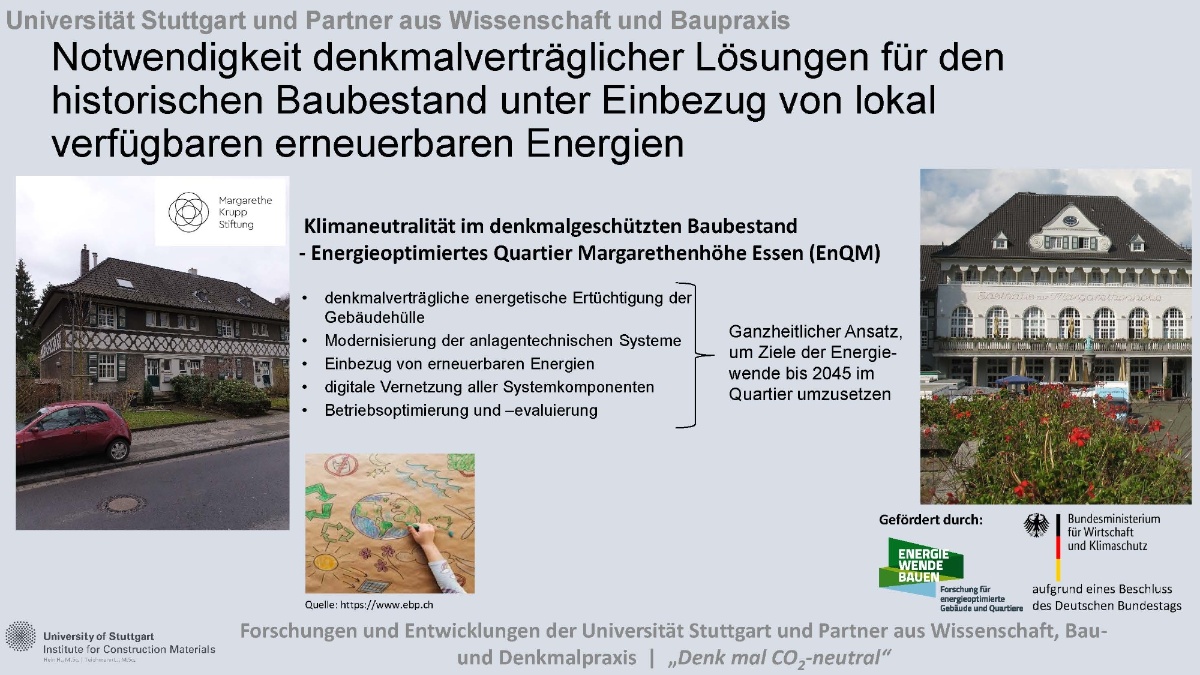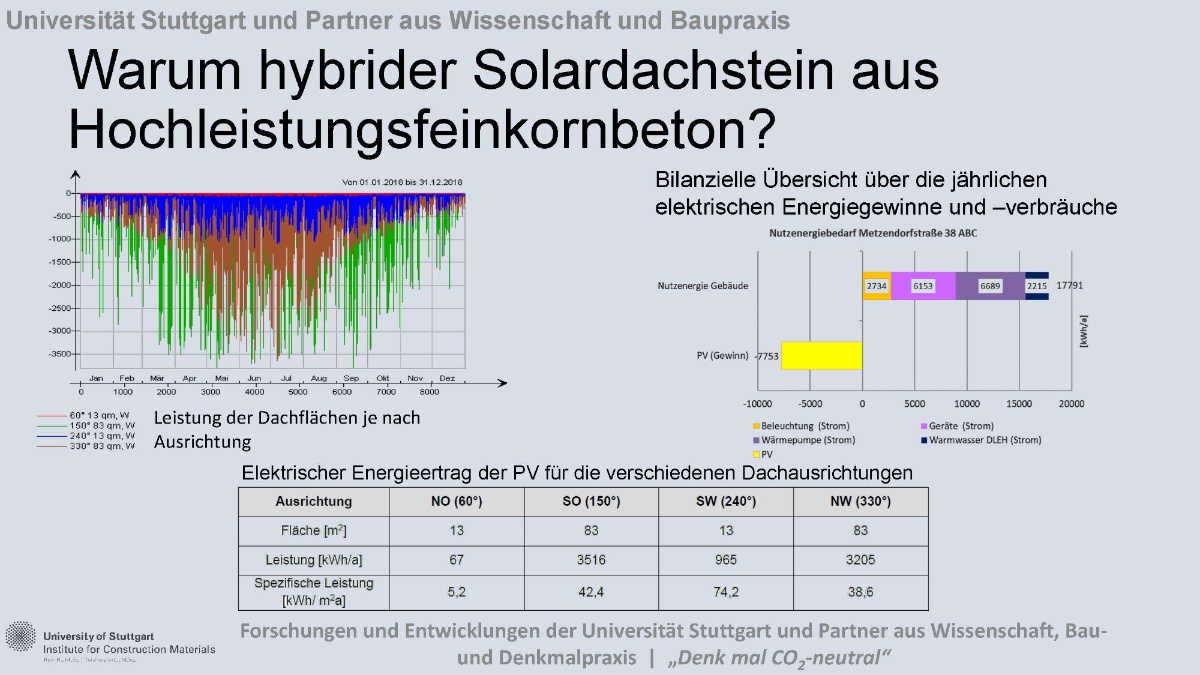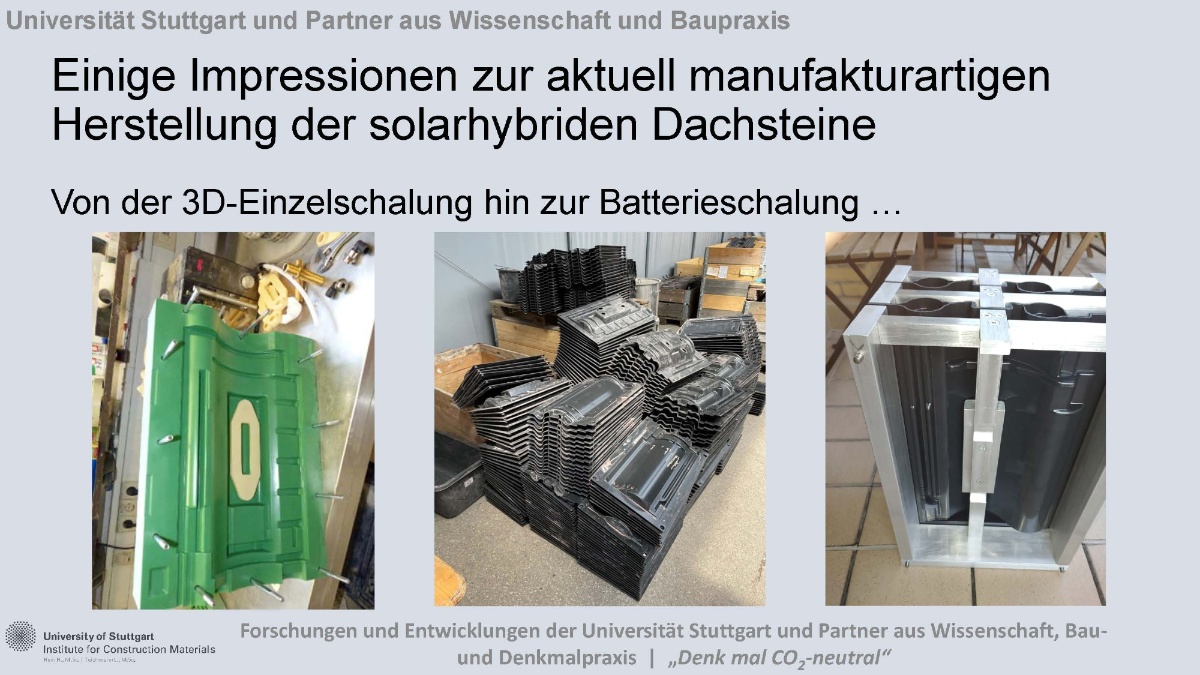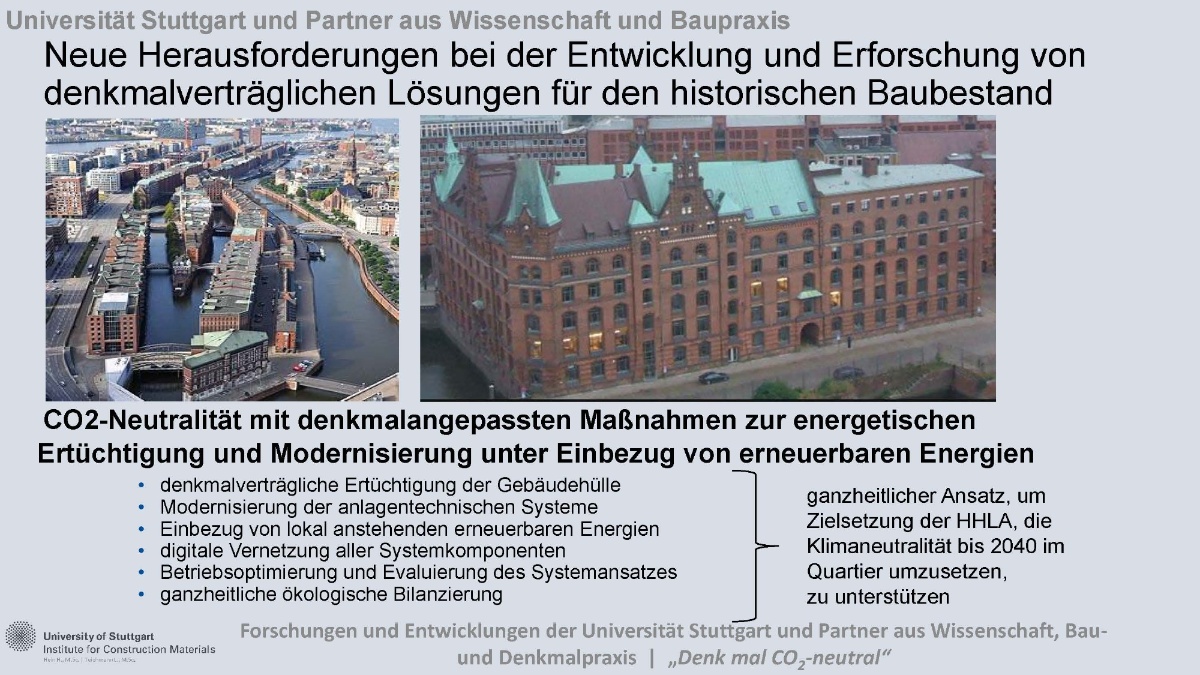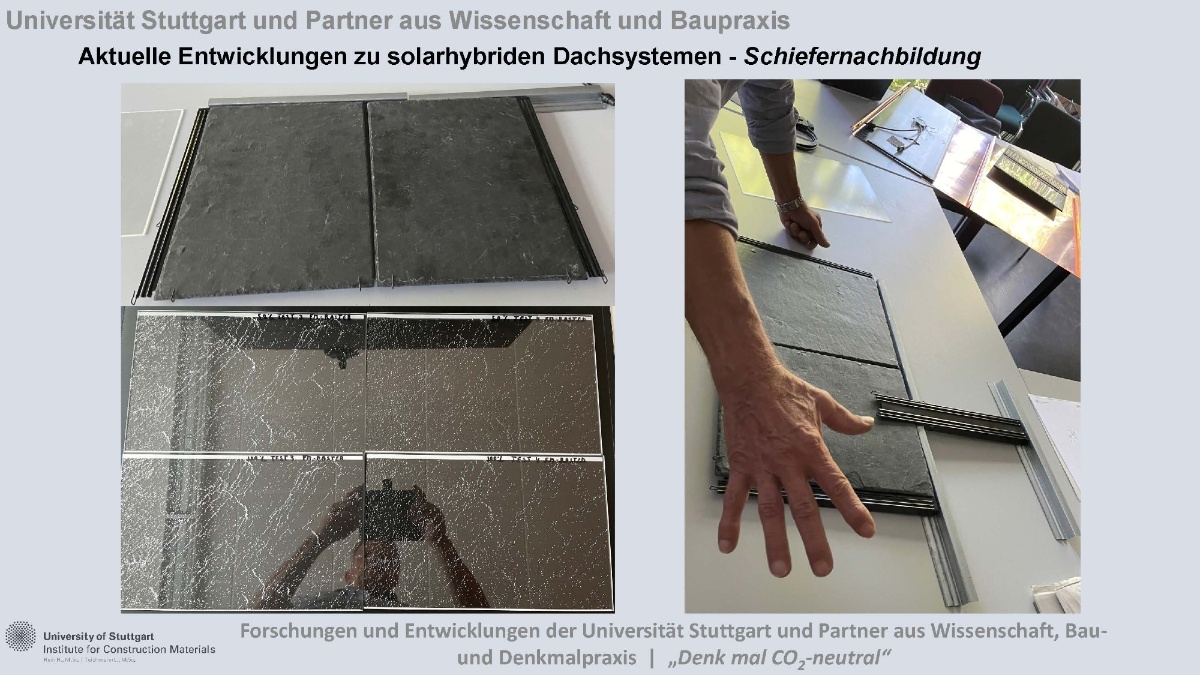 ETA Factory:
The aim of the ETA Factory is an energy efficient factory for interdisciplinary technology and application research. Within the framework of this project a representative production facility for metal processing will be planned, built and operated. The model factory serves as a demonstration building, where it is possible to perform research in a realistic manner.
HomeSkin - Thinner Insulation Systems