The institute offers a broad research spectrum with its two departments "Materials and Construction" and Fastening- and Strengthening Methods"
Department Materials and Construction
Junior Professorship Timber Engineering
Since September 2022, the research spectrum has been supplemented by the newly established junior professorship in timber engineering. It deals with wood-based materials and connections with a special focus on digital manufacturing technologies.
Department Fastening and Strengthening Methods
Overview of current research activities:
Load bearing behavior of anchors and adhesive bonding
Investigations on the behavior of various anchor systems in concrete and masonry: cast-in anchors and anchor channels, post-installed anchors as adhesive bonded anchors, expansion anchors undercut anchors


Bond behavior of reinforcement and anchorage
Improvement of testing procedures by development of new methods (beam-end-test) under various applications as static and dynamic loading, environmental influences and special loadings


Strengthening methods for reinforced concrete structures


Hazard Engineering


Numerical Simulation of complex processes of concrete and reinforced concrete structures
Contact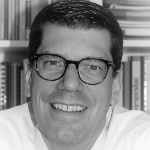 Jan Hofmann
Prof. Dr.-Ing.
Professor,
Substitute Director