The Institute of Construction Materials deals with the topics "Construction Materials" and "Fastenings and Strengthening".
The Insitute offers a broad range of research from production and processing of high performance building materials, topics of energy optimised building constructions, construction maintenance, energetic retrofitting and modernization up to innovative methods of fastening technology and strengthening.
The scope of topics is reflected in our institute structure with our two departments: "Materials and Construction" and "Fastening- and Strengthening Methods"
The cooperation with the Materials Testing Institute (MPA) enables compehensive and interdisciplinary research and teaching
Contact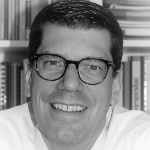 Jan Hofmann
Prof. Dr.-Ing.
Professor,
Substitute Director