Department "Materials and Construction"
Chair: Prof. Harald Garrecht
Research topics:
production and processing of concrete
mineral bound construction material systems and hybrid structures
energy efficient constructing and retrofitting
conservation of historic buildings
Junior Professorship Timber Engineering
Chair Philippe Grönquist
Research Topics:
Wood based materials and connections
Department Fastening- and Strengthening Methods
Chair: Prof. Jan Hofmann

Research topics
Load bearing behavior of anchors and adhesive bonding
Bond behavior of reinforcement and anchorage
Strengthening methods for reinforced concrete structures
Hazard engineering with respect of fastenings and strengthening
University of Stuttgart
Institute of Construction Materials, FS021500
Keplerstraße 7
70174 Stuttgart
Electronic invoice dispatch to rechnung@uni-stuttgart.de
Please note the Instructions for electronic invoicing by mail (in German, pdf, 560 kB).
Please send payment reminders and dunning letters to finanzbuchhaltung@verwaltung.uni-stuttgart.de. Please send all other documents (order confirmation, payment confirmation, delivery bills, collection bills, analysis certificates, safety data sheets, etc.) to the delivery address.
If you have any questions or problems, please do not hesitate to contact Accounting directly at finanzbuchhaltung@verwaltung.uni-stuttgart.de.
Bank BW-Bank Stuttgart
IBAN DE51 6005 0101 7871 5216 87
SWIFT/BIC SOLADESTXXX
Contact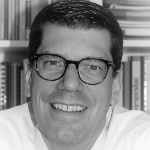 Jan Hofmann
Prof. Dr.-Ing.
Professor,
Substitute Director