The research activities of the department Fastening and Strengthening Methods cover fastenings in concrete, masonry and other materials, strengthening of reinforced concrete structures and numerical simulation of chemo-hygro-thermo-mechanical processes in reinforced concrete structures. The focus lies on dynamic loading as impact, seismic, fatigue, environmental influences and special loadings.
Fastening technology

Innovative Strengthening with Fastenings

Numerical Simulation

Adhesive Bonding

Hazard Engineering
Contact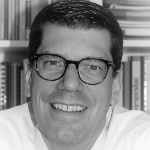 Prof. Dr.-Ing.
Jan Hofmann
Professor,
Substitute Director